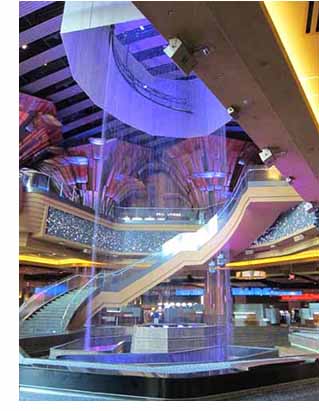 Harrah's Cherokee Casino is for persons 21 years of age and older. The Casino is only a 15 minute drive from Maggie Valley. Follow Soco Road over Soco Mountain which provides scenic views, including a beautiful waterfall.

The Casino offers thousands of slot machines, live poker, and an arcade for children in the adjacent hotel.

There are numerous restaurants in the Casino: Ruth's Chris Steakhouse, Noodles, and a Food Court. Additional restaurants are located in other areas accessible to all ages: Chef Stage Buffet, Brio's Italian Restaurant, Selu Garden Cafe, and a bakery shop.

Various gift shops are located in the hotel for your shopping pleasure, including a candy shop.